Rotterdam  Art  Space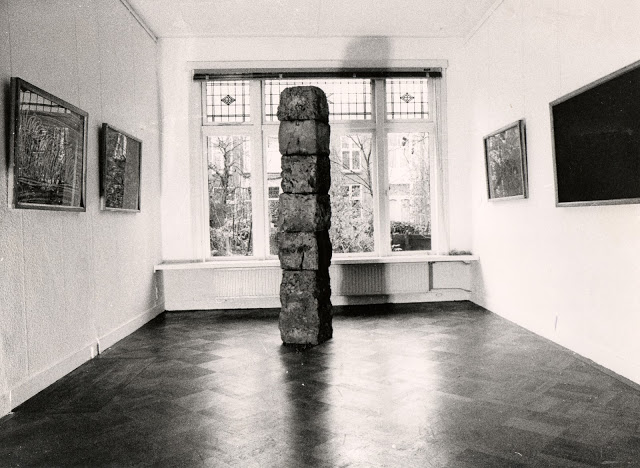 In February 1983 the Rotterdam newspapers published diverse articles about a remarkable initiative taking place inside the home of Marion Busch, a former clergy house built in 1920. Marion invited her 12-year old neighbour Daniël van der Velden (now of Metahaven, the Amsterdam-based studio for design, research, and art), to show his drawings. Without the knowledge of his son the father of Daniel had saved the drawings from his earliest childhood. Marion was so impressed by them that together with the father, she decided to make a selection of 130 drawings that Daniel had made over a period of 10 years. They were framed and hung without any pretension through the entire house. The interest in the exhibition was overwhelming. Everybody enjoyed the vivacity, boldness and accuracy, the rhythm and the humour in Daniels drawings. Shortly after the opening, Daniel was invited to appear on television by Adriaan van Dis, a Dutch author, who during the 1980s was well known for his television interviews with international authors and artists.
Wim Beeeren, then the director of the Boijmans Van Beuningen Museum, asked Marion whether she intended to continue organizing exhibitions in her house, the idea was born to continue exhibiting works of emerging artists on a non-commercial basis. She called this new kind of gallery in her house the Rotterdam Art Space. In this way, she was able to offer young artist, not yet connected to any official gallery, a space in which to exhibit their works. Often the house was not just a gallery space, but also welcomed the artists as residence and they would stay there for weeks at a time working on their projects. Marion's house and also the garden became a source of inspiration to the artists to cultivate their ideas according to their own insights. When an artwork was sold, the proceeds went entirely to the artist.
Through the inspiration and support of her colleague, a curator of the Boijmans Museum, Paul Donker Duyvis this was the start of a series of special exhibitions, installations and performances that were held here over the next twenty years until 2003. It was an idealistic initiative, a sort of chambres d'amis or early form of the artist in residence concept. There were only a few galleries in Rotterdam that could function on a normal financial basis.
The first exhibition was dedicated to Hans van der Pennen, a then young artist from The Hague. Following this exhibition the Boijmans Museum bought three of the large-scale drawings directly from the artist and he became widely known in the art world.
---